Richard Harland Elected as Fellow of the Royal Society
Xenbase and the entire Xenopus community congratulate Richard Harland as he is elected to Fellow of the Royal Society.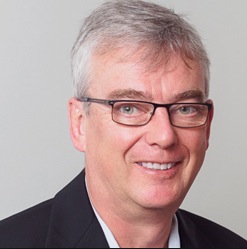 We are happy to announce that Dr. Harland has been elected Fellow to the Royal Society.
Click here to view 2019 Fellows of the Royal Society.
Richard Harland has an extraordinary research legacy. Following his pioneering work on DNA replication in vertebrates during his PhD with Ron Laskey, he transitioned to developmental biology as a postdoc with Hal Weintraub in the early 1980's. He took a faculty position at UC Berkeley in 1985, studying the control of embryonic gene expression in vertebrate embryos. He helped development of whole-mount in situ hybridization methods in the 1980's, and recently he played an important role in sequencing the genomes of Xenopus tropicalis (follow this link to a video from UC Berkeley) and X. laevis. The Harland laboratory remains a powerhouse of developmental biology and continues to explore issues of induction and early patterning in vertebrates.
The author of over 165 papers, perhaps his most significant early discoveries centered around the action of BMP antagonists, stemming from his cloning of noggin and the subsequent delineation of its mechanism of action by binding to BMP ligands. These discoveries not only revealed that BMP antagonists are fundamental for the patterning of early germ layers, but also provided the long-sought molecular basis for the Spemann-Mangold Organizer effect. In addition to the BMP antagonists, the Harland lab has also clarified our understanding of neural induction and patterning, FGF signaling, planar cell polarity, and the developmental control of RNA splicing.
Richard Harland has been, and continues to be a leader in education and an excellent mentor. Richard has trained dozens of graduate students and postdocs, and over 100 undergraduates have passed through his lab. He successfully created a laboratory environment in which researchers have thrived, with Harland Lab alumni actively working in developmental biology at universities throughout the USA and around the world. He taught the MBL Embryology course for over 15 years, and has contributed to the CSHL Xenopus course, where he co-authored the ubiquitous textbook "Early Development of Xenopus laevis: A Laboratory Manual." He served as SDB president from 2009-2010.
He is the C.H. Li Distinguished Professor of Genetics, Genomics and Development and the senior associate dean of biological sciences in the College of Letters and Science.
Richard Harland's Xenopus publications are represented on Xenbase.
Click here to visit Richard Harland's faculty page at UC Berkeley.
Click here to visit the Harland Lab page.
Click here for the news release from UC Berkeley.
Check out Richard Harland teaching on early Xenopus development:
Last Updated: 2019-04-22