Marianne Bronner Receives 2013 Conklin Medal
Marianne Bronner was awarded the 2013 Edwin G. Conklin Medal for her distinguished and sustained research in developmental biology and mentoring of the next generation of scientists. Bronner has contributed tremendously to our understanding of the biology of the neural crest, from the timing of its induction at the neural plate border, to the signals that guide its migration pathways using animal models including Xenopus.
An excellent example of Dr. Bronner's pioneering work on neural crest cell migration included performing tissue transplantation experiments in Xenopus. Labeled neural cells from a donor embryo were placed into an unlabeled recipient embryo. Easily visualized cells form streams traversing the anterior flank of the embryo. She also found that the cell migrations were mediated by the gene, snai2 also called slug.
Dr. Bronner's Xenopus-related research articles are represented on Xenbase.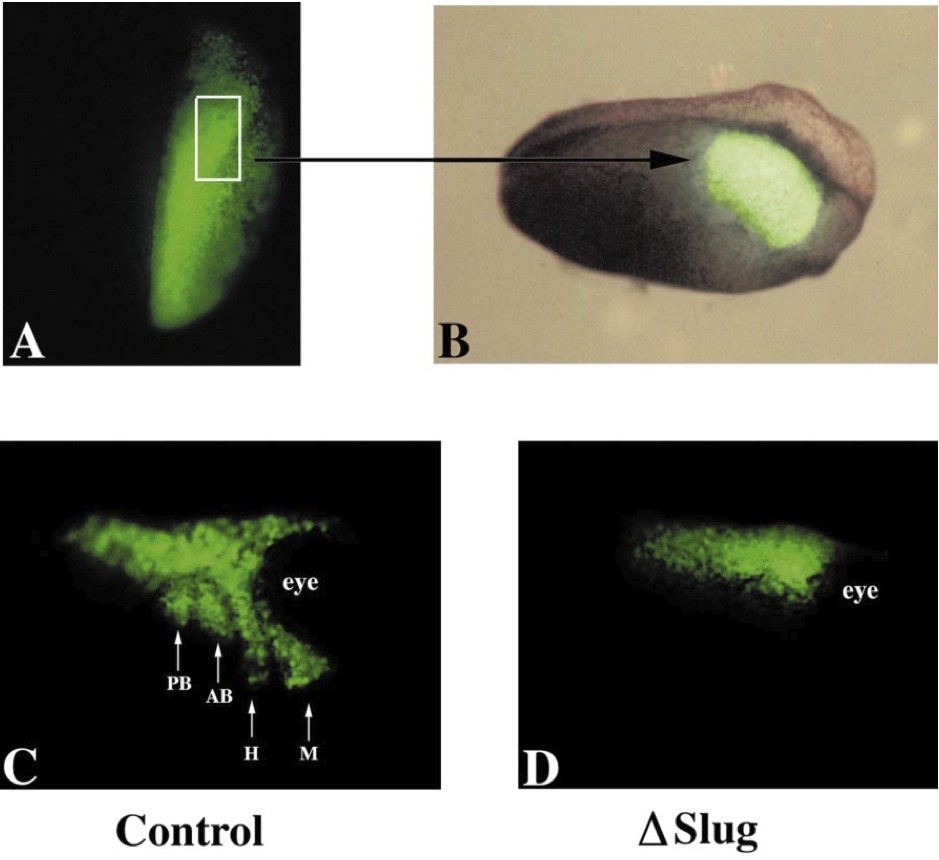 Image from LaBonne & Bronner-Fraser, Dev. Biol. May 1, 2000.
For more information on Dr. Bronner's award ceremony, read the SDB e-news article by Marsha E. Lewis.
Click here for details on the Edwin Grant Conklin Medal.
Last Updated: 2013-10-16